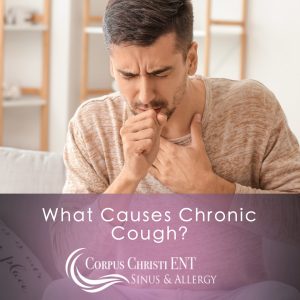 The three common causes for chronic cough are allergy, asthma and acid reflux. Allergy, along with non-allergic rhinitis and chronic sinusitis, result in post nasal drainage that triggers a cough. Acid reflux irritates mucosa near the voice box that triggers mucus production, and subsequent cough. Asthma is a lower respiratory tract source for chronic cough and is […]
Read More… from What Causes My Chronic Cough?
Keep Reading...

What Causes My Chronic Cough?