Allergic Fungal Sinusitis
What is Allergic Fungal Sinusitis?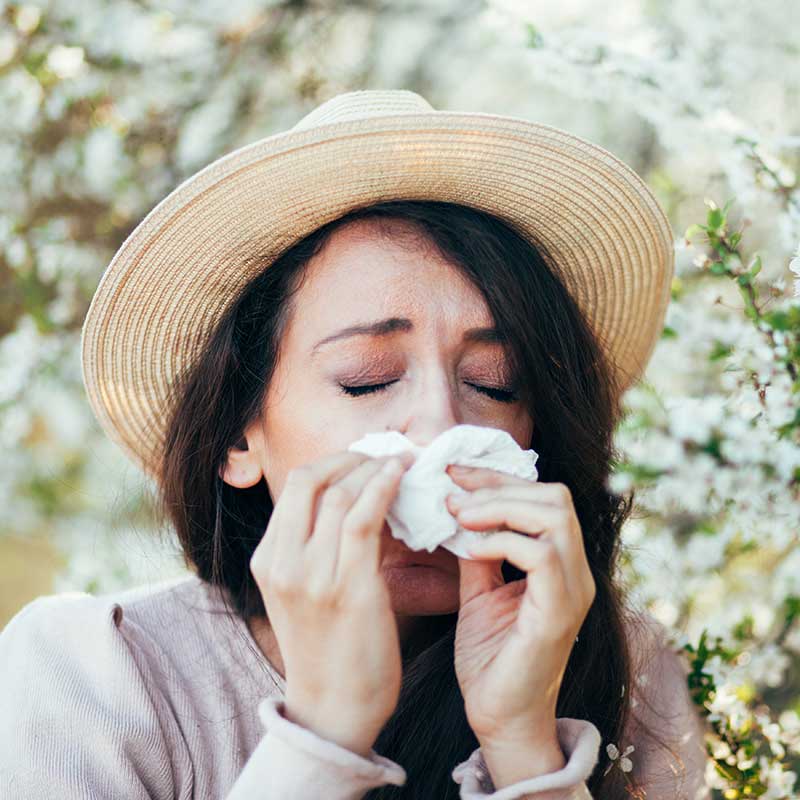 Ever felt like your nose and sinuses are in a constant battle with the environment? You might be dealing with Allergic Fungal Sinusitis (AFS)! Simply put, AFS is when your sinuses overreact to certain molds in the air, causing inflammation and a range of unpleasant symptoms. Although it can occur at any age, it is more prevalent in younger people. People who have nasal polyps, asthma, or a history of sinus infections are also more likely to suffer. The symptoms include:
Sneezing
Congestion
Facial pressure
Headaches
How Do You Know If You Have AFS?
Our skilled team of Ear, Nose, and Throat (ENT) specialists will take the time to understand your symptoms and perform comprehensive evaluations. We'll use advanced imaging techniques to pinpoint the problem, including "allergic mucin" – which is a specific type of very thick mucus that often indicates AFS.
How We Treat Allergic Fungal Sinusitis in Corpus Christi
At Corpus Christi ENT Sinus & Allergy, we believe that personalized care is the key to effective treatment. Our approach to managing AFS is tailored to your unique needs and lifestyle. Depending on the severity of your condition, we may recommend a combination of strategies:
Medications: We'll use a variety of medications, including corticosteroid nasal sprays and oral steroids, to reduce inflammation and alleviate your symptoms.
Antifungal Treatment: In some cases, antifungal medications might be prescribed to target the underlying fungal component of AFS.
Surgical Solutions: If nasal polyps or obstructions are causing significant issues, our expert surgeons can perform minimally invasive procedures to remove them and restore healthy sinus function.
AFS is very treatable, but can cause severe problems like vision loss and loss of smell if left untreated. If you have congestion that just won't go away, it's time to take action. Give us a call today and end the stuffiness.
Corpus Christi ENT Sinus & Allergy




Find out what you're allergic to. Call Us