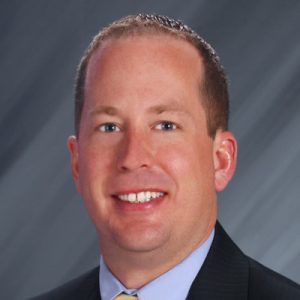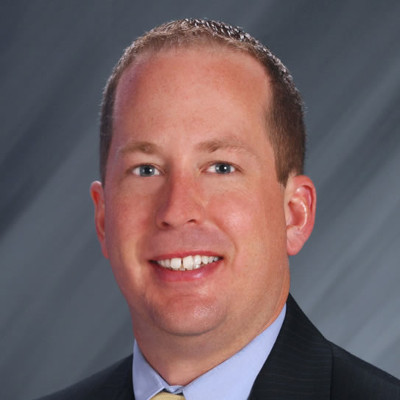 Corpus Christi ENT Sinus and Allergy is the leading sinus institute in the greater Coastal Bend. Dr. Weiss is dedicated to diagnosing and treating nose and sinus conditions. His practice, working as a team with the local hospitals and community, is dedicated to ongoing provision in this ever-changing world of medical and surgical treatments. Their goal is to provide the best medical care possible, with patients' health and comfort as their priority.
Dr. Weiss is proud to be the first surgeon in Corpus Christi to offer TruDi, a real-time, three-dimensional (3D) navigation system for ENT procedures performed in the office. TruDi is an electromagnetic image-guided navigation system designed for accurate, simple, and reliable guidance during endoscopic sinus surgery procedures.
TruDi enables precise localization of the surgical device relative to the preoperative CT scan, facilitating Dr. Weiss's understanding of the complex anatomy of the narrow spaces of the paranasal sinuses. This technology allows for significantly better patient outcomes.
Four Essential Tips to Maintain Hearing Aids
We tapped into the knowledge of Dr. Todd M. Weiss MD, 2022 ThreeBestRated® award-winning ENT Doctor in Corpus Christi, Texas, to get some tips to maintain hearing aids. They are as follows:
Clean your hearing aid daily: Hearing aids need to be cleaned and kept tidy every day. Use a soft cloth or a tissue to wipe it. Remove the ear wax and the moisture that sticks to the surface of the device. You can hear well only if you manage to keep it clean.

Clean it using a dehumidifier: Hearing aids are moisture-laden. So, it is essential to use a dehumidifier to remove the moisture once a week.

Replace Wax Guards: Ensure that you change the wax guards regularly to avoid the formation of wax on the device. By replacing the wax guards, it is ensured that the hearing aid is wax-free.

Battery Care: Hearing aids use a zinc battery which is activated to its full potential when the sticker over it is pulled off. Never remove the sticker from the battery unless you are going to use it. You can place the battery on a table for a minute or two to activate it.
About Dr. Todd M. Weiss, MD – Corpus Christi ENT Sinus & Allergy
Dr. Todd M. Weiss, MD, has been in practice since 2002. He is a board-certified otolaryngologist. His specialty includes medical and surgical diagnosis and treatment of sinus, nasal, allergy, hearing, and head and neck disorders for both adults and children. His special interest lies in sinus disease, and he is a skilled sinus surgeon.
In 2019, he opened his own private practice, Corpus Christi ENT Sinus & Allergy PLLC., and in 2021, he started Advanced Hearing Aid and Diagnostics LLC., a subsidiary company of Corpus Christi ENT. It is a rapidly growing practice that specializes in Sinus and Allergy care and complete Audiology care. Dr. Weiss also has a full-scale allergy clinic that includes allergy skin testing, immunocap testing, and multiple immunotherapy treatment options.
Throughout his career, he has received several accolades and honors. On the list is his recent achievement, winning the prestigious ThreeBestRated® award for being one of the best ENT doctors in the city. Upon receiving the award, Dr. Weiss said, "I view inclusion within three best rated not only as an achievement but also as a testament to community patient satisfaction and outcomes."
Dr. Weiss continues to treat general otolaryngology patients as well pediatric patients. To get in touch with him, visit – https://www.ccentsinus.com/.
About ThreeBestRated
Three Best Rated® was created in 2014 with the simple goal of finding the top 3 local businesses, professionals, restaurants, health care providers, and everything in-between, in any city. Every business is meticulously handpicked by our employees. We check business's reputation, history, complaints, ratings, proximity, satisfaction, trust, cost, general excellence, reviews, and more, using our 50-Point Inspection. We only display businesses that are verified by our employees. Other places will call this "hard work" and "unnecessary". We call it "due diligence" and "the right thing to do". Our website is updated on a regular basis for quality and the latest business information.
Three Best Rated has the honor of helping 4 million customers every month find the best businesses in any city – without any effort!